Project management in a small business is deceptively simple. There are fewer people involved, and there are fewer processes to navigate.
However, large corporations frequently have a dedicated project manager for marketing, another for sales, and another for product development.
The small business project manager, on the other hand, likely oversees multiple departments and wears many hats.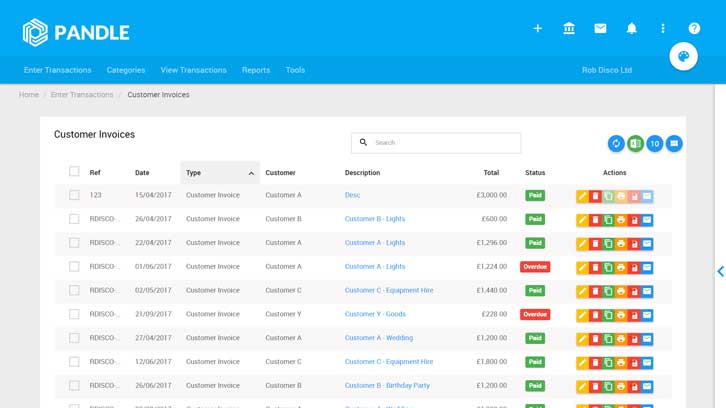 Finding project management software that can help you maximize output while juggling everything else on your plate is critical.
The most effective project management software for small groups, namely:
Asana
In the midst of a crowded field of modern project management software, Asana stands out as a profoundly effective tool that supports multiple project management styles, giving you complete control over how you visualize and organize your work.
Asana Pricing: Free for up to 15 team members, 3 views, and basic features; $10.99/user/month (billed annually) for the Premium plan, which includes admin console, advanced reporting, custom fields, Timeline view, and more.
Trello
Trello is a simple, visual project management tool that uses Kanban boards to organize your projects.
And, unlike most project management software, Trello does not have the same learning curve: thanks to its intuitive, drag-and-drop interface, your team will be able to quickly get up and running.
Trello Pricing: The free plan includes unlimited users, 10 boards, unlimited Power-Ups, and 250 Butler command runs per month; the Standard plan includes unlimited boards, custom fields, advanced checklists, and 1,000 command runs per month for $5/user/month (billed annually).
Paymo
Paymo is a great option if you need a project management system to manage projects, invoices, and billing for multiple clients.
Projects are set up per client in its billing-centric format, and you can choose whether the project is billable on an hourly or flat fee basis (or not at all).
Because the interface includes a timer, you can track the time spent on each task and project, and Paymo will generate an invoice based on that information.
Paymo Pricing: The free plan includes 10 users, unlimited projects and clients, 100 tasks, and up to three invoices; upgrade to the Small Office plan for $9.95/user/month, which includes unlimited invoices, tasks, project templates, and users, as well as 50GB of storage.
Wrike
You will inevitably continue to manage some aspects of your projects via email, no matter how powerful your project management app is.
Wrike simplifies this by including an email integration that allows you to connect your inbox activity to Wrike.
Wrike Cost: The free plan includes unlimited tasks and users; upgrade to the Professional plan for $9.80/user/month (billed annually), which includes Gantt charts and shareable dashboards for up to 200 users.
Nifty
Try Nifty if you want a simple project management app that is far from basic.
To be clear, the software is not lacking in features—it includes a plethora of customizable views, user permissions and controls, and even time tracking.
But the most distinguishing feature of Nifty's project management is that it simply works.
Nifty Price: Free for unlimited users and two active projects; upgrade to the Starter plan for $39/month (paid annually) for up to ten team members, unlimited guests and clients, and 40 projects, as well as more advanced features like custom fields and time tracking.
ClickUp
While most project management apps provide a few view options, ClickUp stands out with over 11 different ways to view your tasks, including Kanban, Scrum, Gantt, calendar, timeline, workload, and mind map.
You decide which views to keep in the top navigation, and it can be different for each project, making it an excellent solution for teamwork.
ClickUp Price: Free for unlimited tasks and members, time tracking, and Kanban boards; upgrade to the Unlimited plan for $5/user/month (paid annually) for unlimited storage, integrations, and dashboards, as well as additional views and features such as Gantt charts, teams, and custom fields.
GoodDay
GoodDay is a scalable app that will serve your engineering team just as well as HR and marketing.
With a variety of views available (ranging from Gantt to Agile to Kanban and Scrum), teams can tailor a different project management methodology to each project.
After you launch the project, you can even switch between methodologies by navigating the tabs at the top of the project screen.
GoodDay Price: The free plan includes unlimited projects and tasks for up to 15 users; upgrade to the Professional plan for $4/user/month (paid annually) to get more advanced views, user controls, and custom fields for up to 250 members.
Conclusion
Before you choose a project management app, consider the following: Do you prefer structure or flexibility? Do you require detailed project metrics? What kind of information about your projects do you need to keep?
Each app on this list has a free version that you can try out. I recommend that you try the one that appears to be the best fit for you. If it doesn't work for you, try the next tool.
Just keep in mind that the best methodology is the one that provides you with the structure and mental support you require to complete your projects efficiently and with high quality output.